I think it was in middle school when paying attention in class all-of-a-sudden became uncool.


Who the heck needs to understand the basics of English grammar...drawing your initials in a heart with those of your latest crush is clearly more important! Jeez...everyone knows that.
One would think that by college, people would be over it though. But people would think wrong. My doodles in first-year statistics were a wonder to behold. Now, however, four years later as a SENIOR (praise the lord) my doodles have evolved. When I sit in my horrendously boring Introduction to Christianity class (which I am being forced to take and am very unhappy about) I make stuff like this...this is doodling all grown up.
I wanted to make something with the scraps from my Alexander Henry "Ready for Action" fabric, but I really had hardly any left. So between answering questions and participating fully in class discussion of course, I designed this little pencil pouch. I sat down and sewed it in just over an hour later in the day. It's cylinder-shaped and is the perfect size to showcase Lars (one of the hunky firemen from the fabric). Construction was a bit tricky, but I think it came out quite well.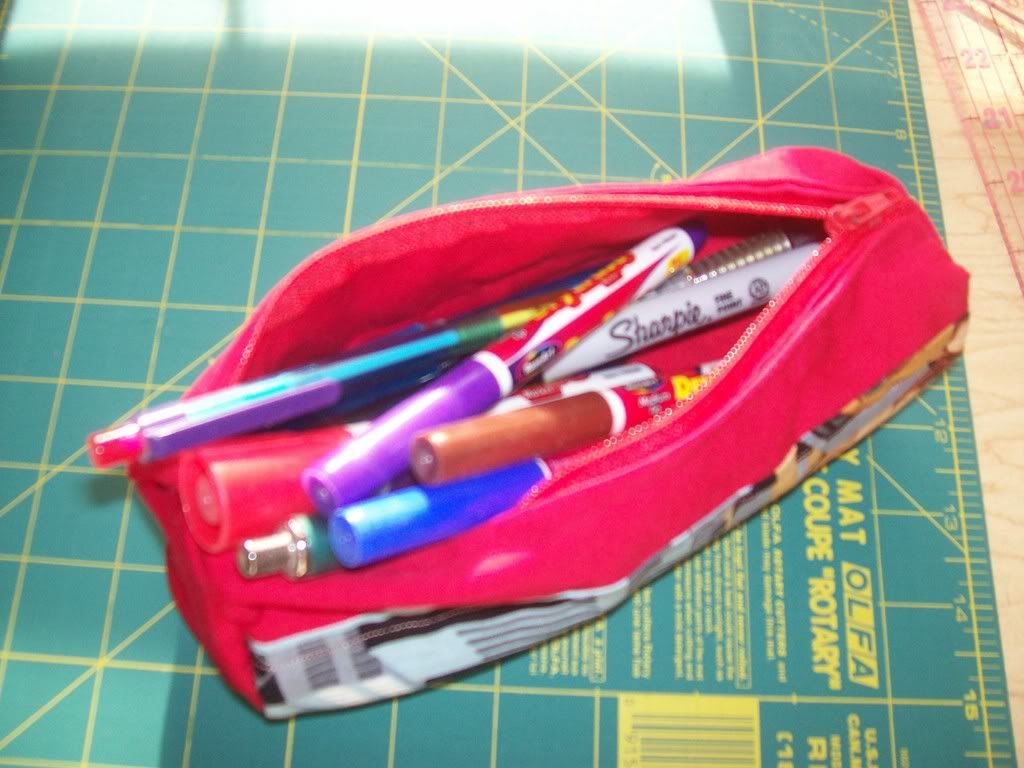 Here's a picture of Lars, just because. Isn't he handsome?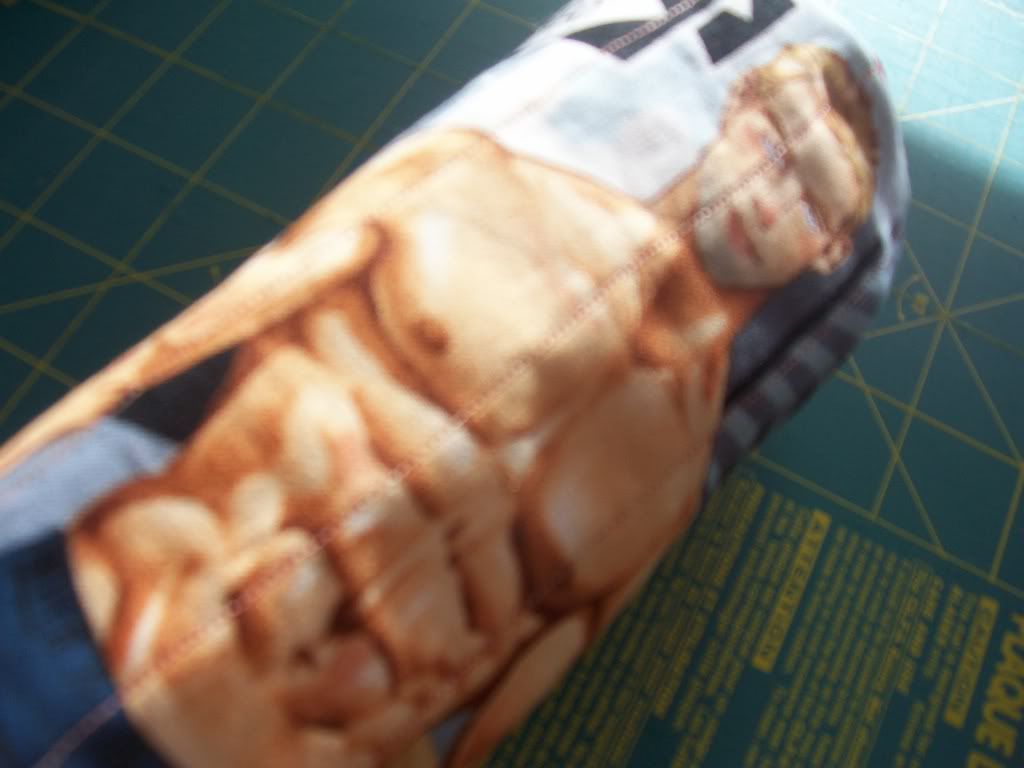 Sadly, this is my last sewing project for a while. This week is midterm, and I am swamped. The sewing machine has been put away until after I'm done. Then its Spring Break though, so there is a light at the end of the tunnel!! I'm going to New York for the weekend, and then heading back to school for the duration. I'll sew and watch lots of movies and eat Chinese takeout. Maybe I'll get this little
nugas
written up in another tutorial. If I get too bored, I have a friend who lives nearby that I can visit. It should be fun...