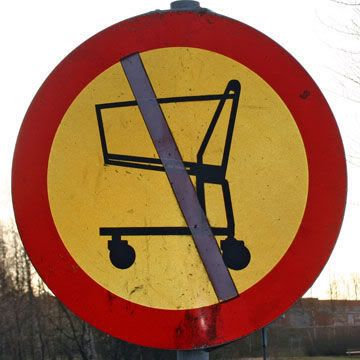 Its week two of my window shopping experiment!!! I'm sure you all will be thrilled to hear that I successfully did not buy any of my fabric picks from last week. Personally, I am rather disgruntled by this fact. I still want that Charleston Turquoise!
This week I did my shopping at
this
fabulous Etsy store. I love about 95% of what they have. Seriously, fabulous taste in fabric and very reasonably priced. Bunches of sales going on too...but as the saying goes, you can go broke saving money. If I had a dollar for every time someone has said that to me, I could buy a lot of fabric! And this is what I'd buy...
I'm a big sucker for stripes, and especially stripes with a little funk to them. I honestly can't remember the last time I made a quilt without some sort of stripe in it...its kinda my thing. I've been really drawn to this Melissa Averinos fabric since I first discovered it a few weeks back (I know, I'm a bit behind the pitch on this one). Its weird...really weird, but there's something about it. I really can't stop looking at it. Sometimes I swear the dang stuff
moves
it has so much life to it.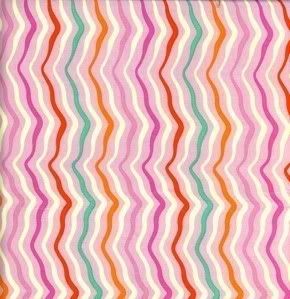 Pick number two is my favorite of the week. It's by Patricia Bravo from her French Riviera Collection. The scrolls are really lovely and its just a fun and lively print. The best thing about it though is that it has so much depth to it. That's not always so easy to find in fabric, but this is just a fantastic example. Plus, its teal-ish. How could I pass it up?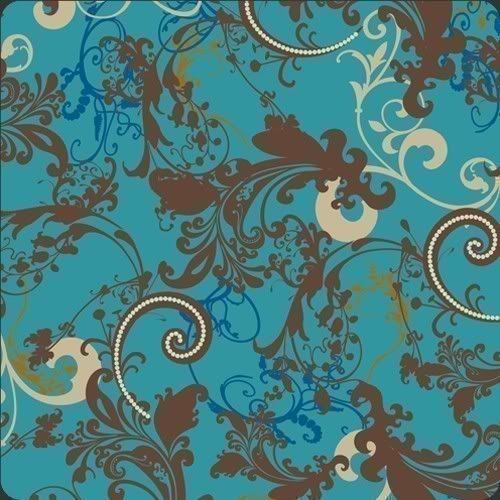 My last pick is a little different, but very, very cool. Its good old Alexander Henry at his graphic goodness best. I like fabrics that have a lot of versatility to them. I like my fabrics to be usable in big pieces and small pieces. I like fabrics that can look completely different depending on how you fussy-cut them. This one is so it! It's versatility personified.