Ten points to anyone who knows what movie that quote is from!
As every poor collegiate sap knows, this, my dears, is crunch time. This is the time of year when yet to be started term papers are due. This is the time of year when exams over unread material take place. This is the time of year better known as H-E-double hockey sticks.
Consequently, I will won't be posting as regularly for the rest of the month. I'll pop up here and there, but sewing time is going to be short and infrequent. Plus, I have secret projects for swaps in the works, with means most of what I do sew is going to be un-postable.
I know this is very sad, but to cheer you up, how about a glimpse of what I've been doing with my Freshcut Fabrics?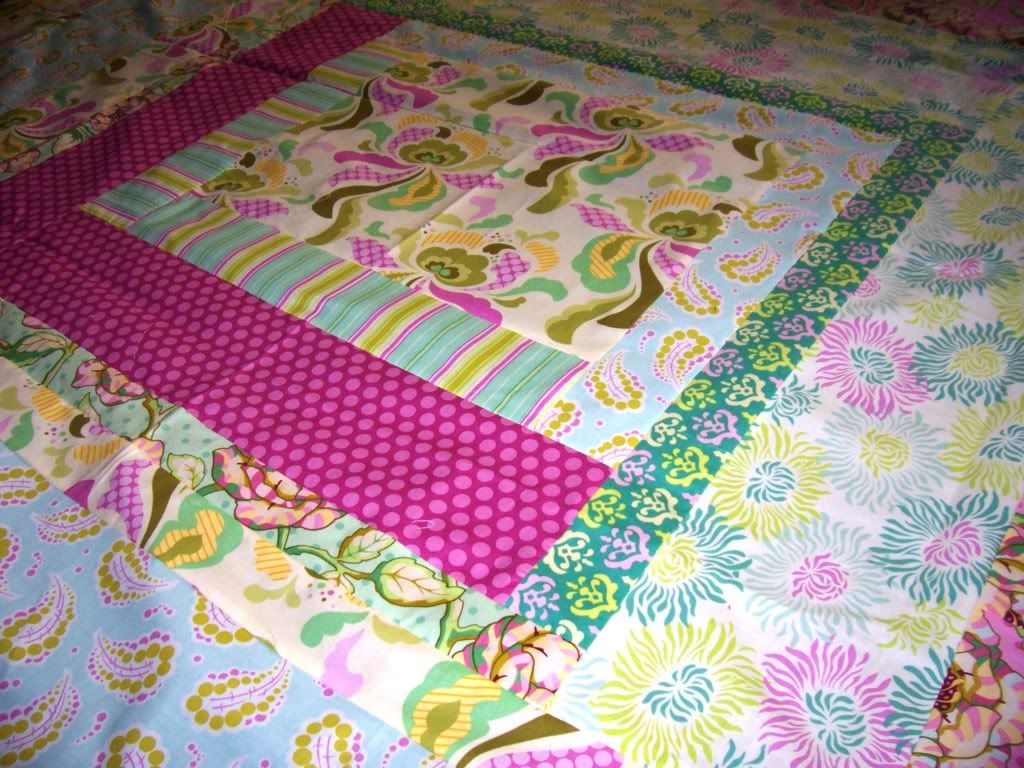 A giant log cabin! I started off following a pattern, but the dang thing had lots of errors in it. Combine that with my own mistakes, and the end result is quite a departure. I'm fairly happy with it though. It think it will be really cute when its all quilted and I can scallop the end boarders.
P.S. I know this is badly in need of ironing, but the ironing board in my dorm is really rickety and it keeps trying to collapse on me. I decided to defer until a later date.