April is
Chen's
month for
AQB2
and she sent around lovely packages of
Tanya Whelan's Barefoot Roses
line. This is normally something that I would never think to buy. I'm not a terribly flowery girl, but I make an exception for these. They were beautiful and so much fun to work with. That's one of the best things about virtual quilting bees...they broaden your perspectives and make you think outside your norm.
I thought about these blocks for quite a while before actually starting. The fabrics are soft and feminine and pretty traditional, so I wanted to chose blocks that really complemented that. I eventually got the idea of a prairie braid stuck in my head, and I couldn't get it out. I thought it was perfect, traditional and feminine, but a little bit cockeyed, a little bit twisted.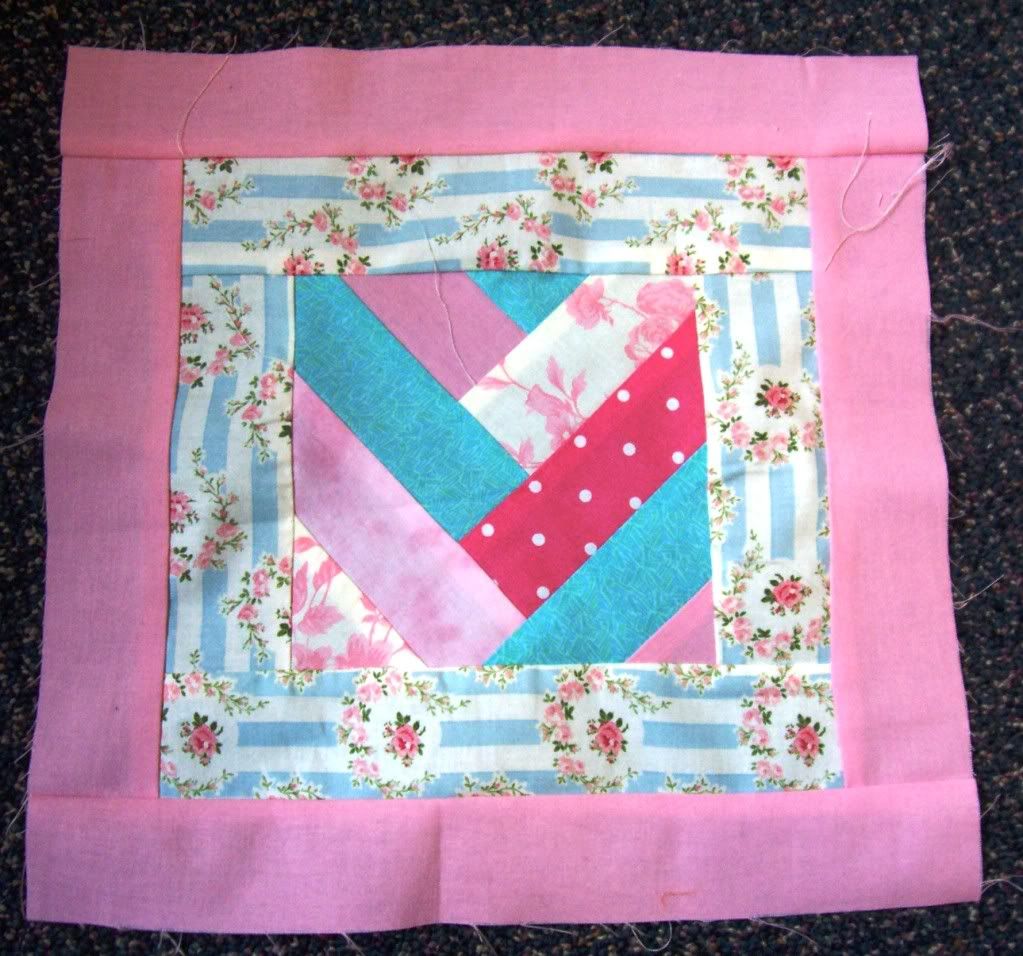 This is the first one that I made. I knew that I wanted to feature the prairie braid in both blocks, but I wanted them both to have a very different feel. Chen had mentioned
Shabby Chic
as an inspiration, so I tried to mimic the flair of that. In this one, I was going for more of a repurposed vintage feel. I wanted a bit of whimsy and a bit of practicality and I wanted it to be something you couldn't quite categorize. I didn't want it to be traditional or modern, but rather something in between. I added brighter colors into the braid, to make it pop, but kept the borders pretty muted. I'm not entirely sure if I got that feeling across, but I love the way it looks.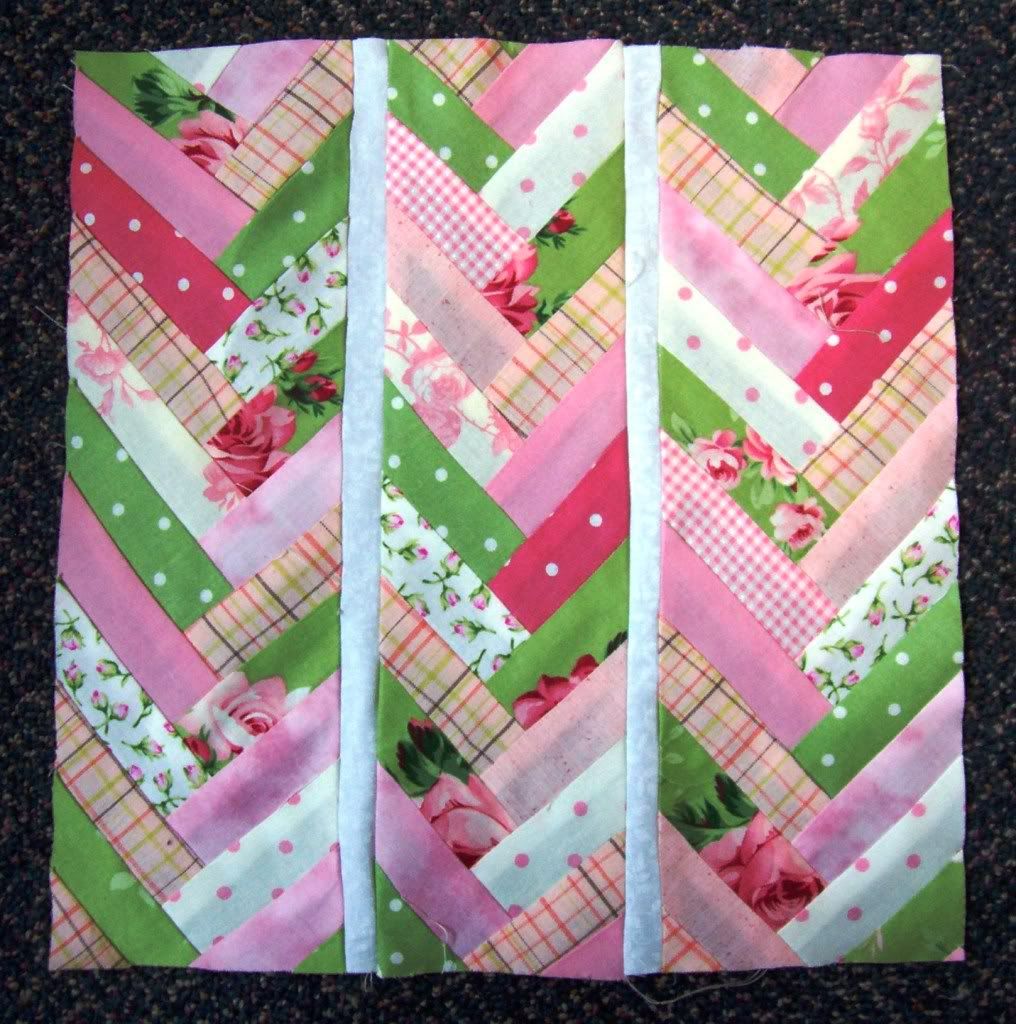 The second one is traditional all the way. I cut really little strips of all the remaining fabrics and incorporated a few things from my stash for a more scrappy look. I then separated them with really thin white strips and left it at that. I think this block is so lovely, and it came out exactly as I envisioned it. Plus, I think it will blend perfectly with the other blocks that have been made so far.
I hope you like them Chen!