I was lucky enough to be chosen as a winner in the
Fresh Modern Quilts
giveaway last week. It sometimes feels like I am the most unlucky person alive, because I NEVER win anything. For giveaway day, I entered so many drawings...dozens really...and I didn't win any of them! Needless to say, I was thrilled, THRILLED, to see that loosing trend change.
Elizabeth from
Oh Fransson
sent me a copy of her
Mixtape pattern
. I however, being the avid fan that I am, had already purchased the pattern when it first came out. I've been a bit slow getting it together, but I'm loving the way it's looking so far. I'm using mostly Surf and Sand fabric that I bought over winter break when I was shopping with my mother. I also threw in some coordinating fabrics from her stash that she was kind enough to give me.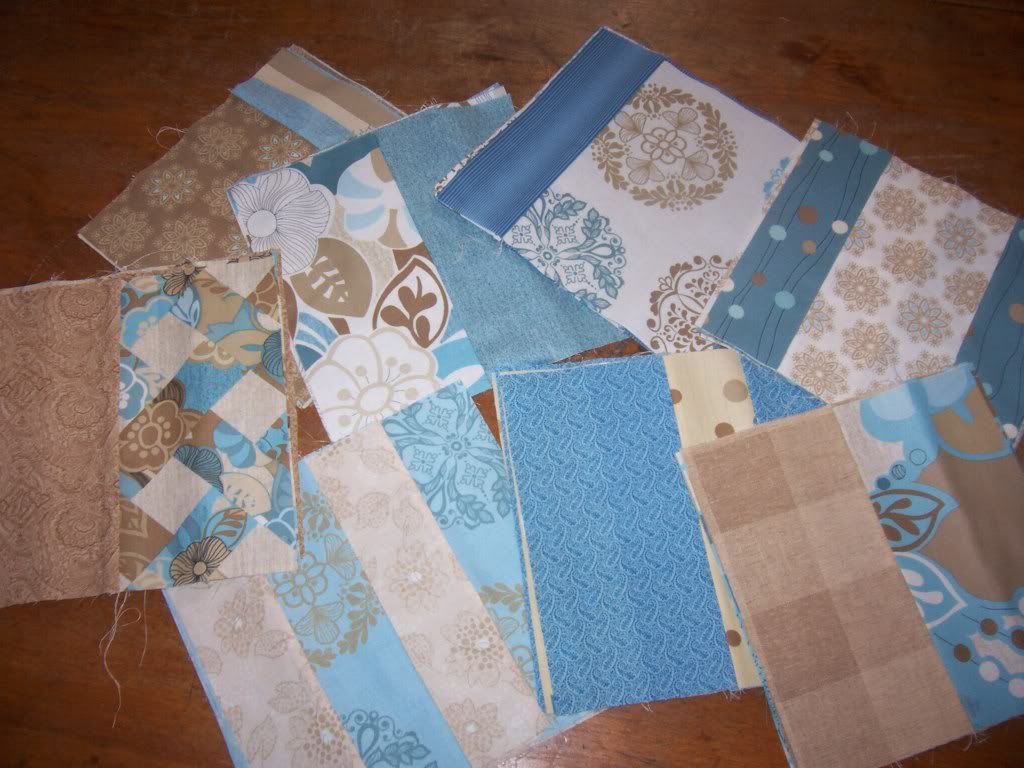 So anyways, since I don't really need two copies of the pattern, I emailed Elizabeth for permission to do a giveaway and spread the love around. She said that was fine with her, and she also sent me a copy of her wristlet pattern! How nice is that!!
So, for your chance to win a copy of the amazing
Mixtape pattern
, comment here. Just to make it a bit more interesting, tell me what fabric you would use with the pattern. If you post about this on your blog, leave a second comment with the link for two chances to win!!! I'll leave the giveaway open until this Friday at noon EST. I'll pick a winner then and email the pdf on!