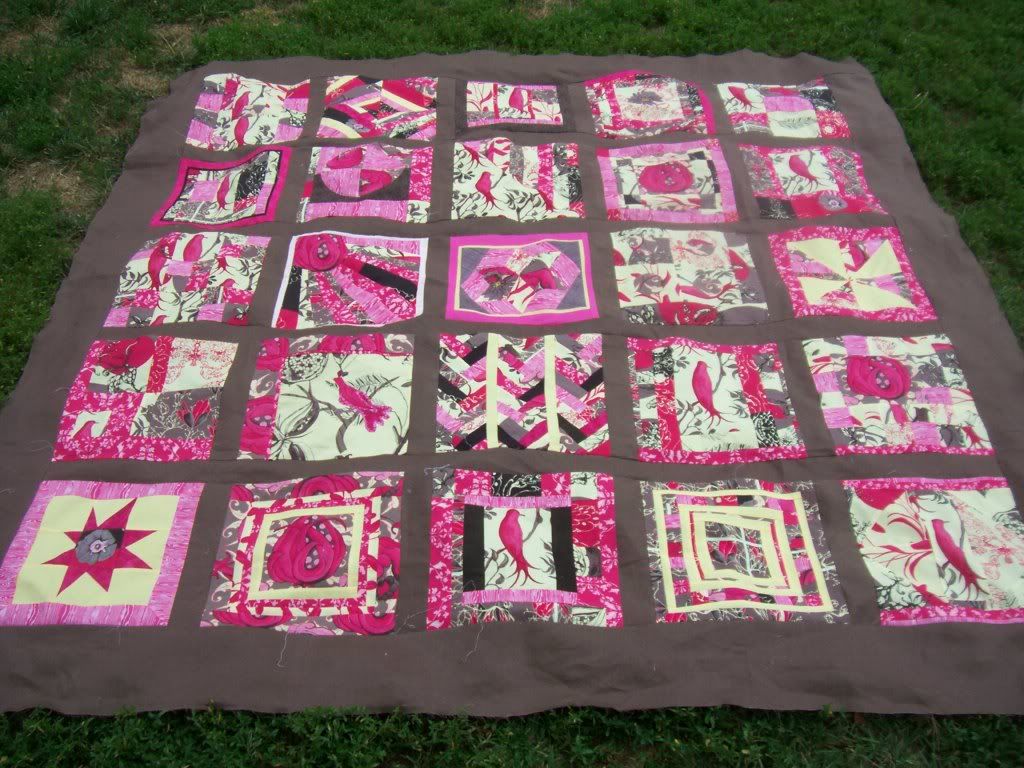 Take a look at what my
Live Piecefully
group came up with! I'm beyond thrilled...its even better than I expected. I would never have come up with some of these blocks. It truly a unique and beautiful quilt.
It's a big one...about 80" square. I didn't have a big enough space in my apartment to take photos, so I had to go down to the park. People stared at me a little oddly, but I got the pictures taken :)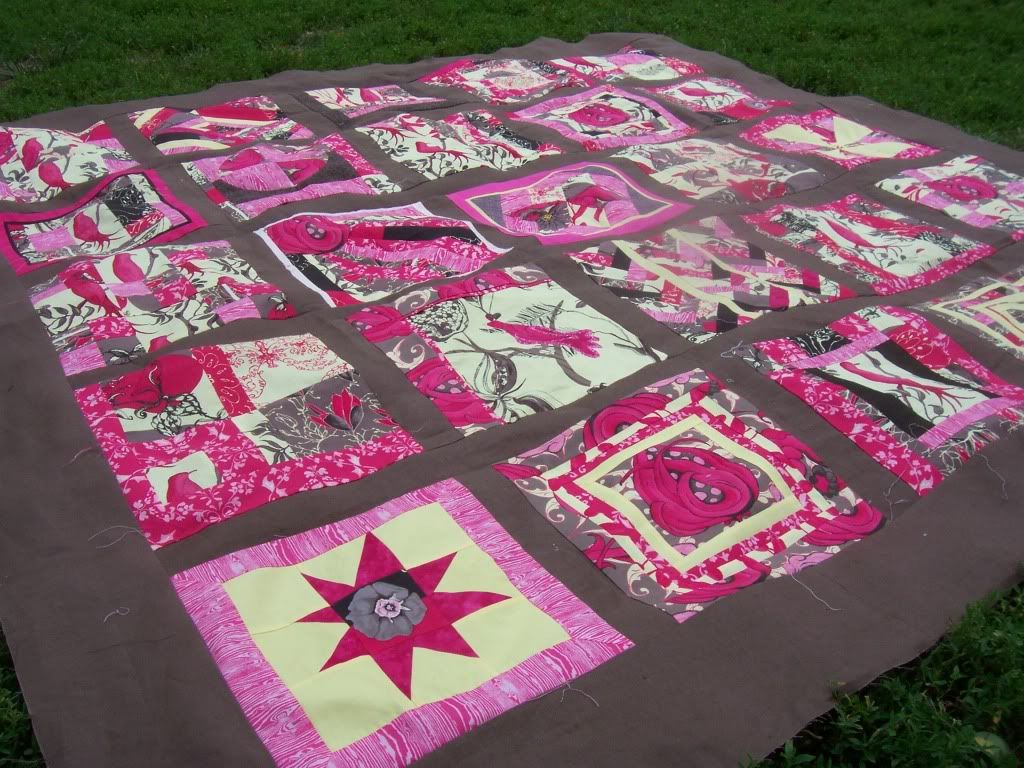 I had to order a bit more fabric for the backing, and when that comes in I can't wait to get it quilted. I've mostly been stippling smaller quilts lately, so this one's going to whip me back into shape!