If you are looking for the giveaway, you can sign up
here
until Friday at noon!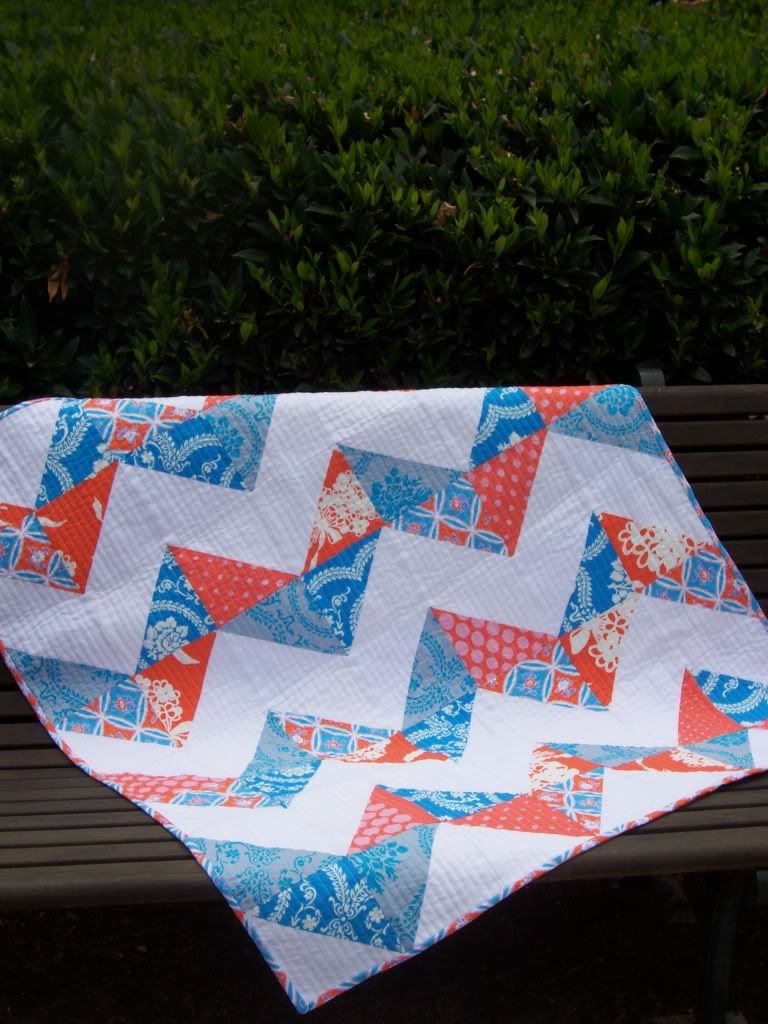 Months and months ago I got a package of precut squares on Ebay for a steal. I can't remember exactly how much they were, but it was definitely under $5 for 35 6.5" squares with shipping included. They have been sitting in my stash for a while, but I was inspired by the summer to whip them out again. I added some white linen that I had on hand and ended up with a simple zig-zag pattern. I think it goes really well with the Seventies feel of the fabrics.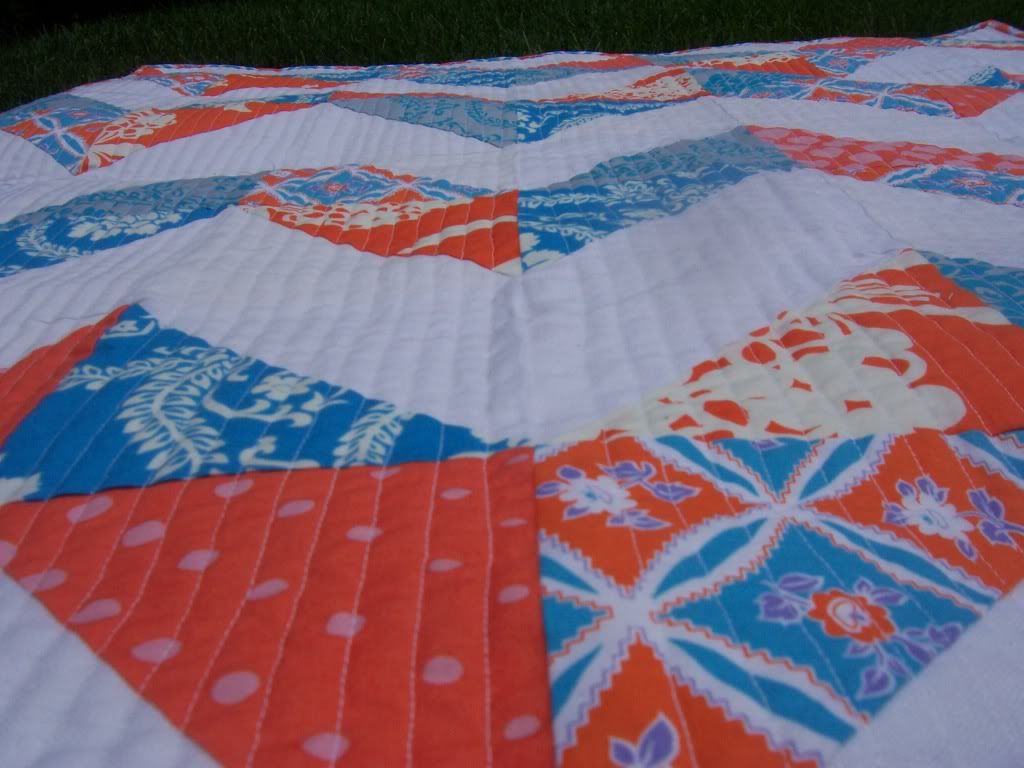 I wanted to do something a bit different with the quilting. Normally I stipple my quilts, but I thought that the smaller size of a baby quilt was perfect for experimentation. I used a fairly dense straight line style that I thought would be a nice counterpoint to the zig-zag design. I absolutely love how it turned out! It looks great, but I think the best part is the texture. It feels so amazing.
Here's a view of the back. Don't you just love this fabric? Its on sale
here
, and I'm debating whether I want some of the other prints or not.
This one is destined for the
shop
. I love this one, and its a little hard for me to let it go, but I have a finite amount of storage space. My housemate already thinks I'm a huge packrat!