Sorry for the lack of posting. With moving, settling, etc, I've been preoccupied. Things are starting to establish themselves into a routine though, so posting and crafting should be more regular (in shah allah). But first, a bit of catch up...
Rachael
had the month of June for
Another Quilting Bee Two
and she sent out some great fabrics. I have been dying to get my hands on Paula Prass' Flights of Fancy for some time now...ever since I discovered that it is full of medieval and Gothic elements. If I ever design a fabric line, I want it to be like that; a seamless blend of old influences and contemporary flair.
But I digress...suffice it to say that I couldn't wait to get started. For the first one, I made a modified log cabin block. Rachael had also requested that we incorporate a piece of ricrac, and I thought that this block would lend itself well to it. I also had a lot of coordinating fabrics in my scrap bin that I could add in to make a really scrappy looking block. The block turned out really well in the end, I love the result.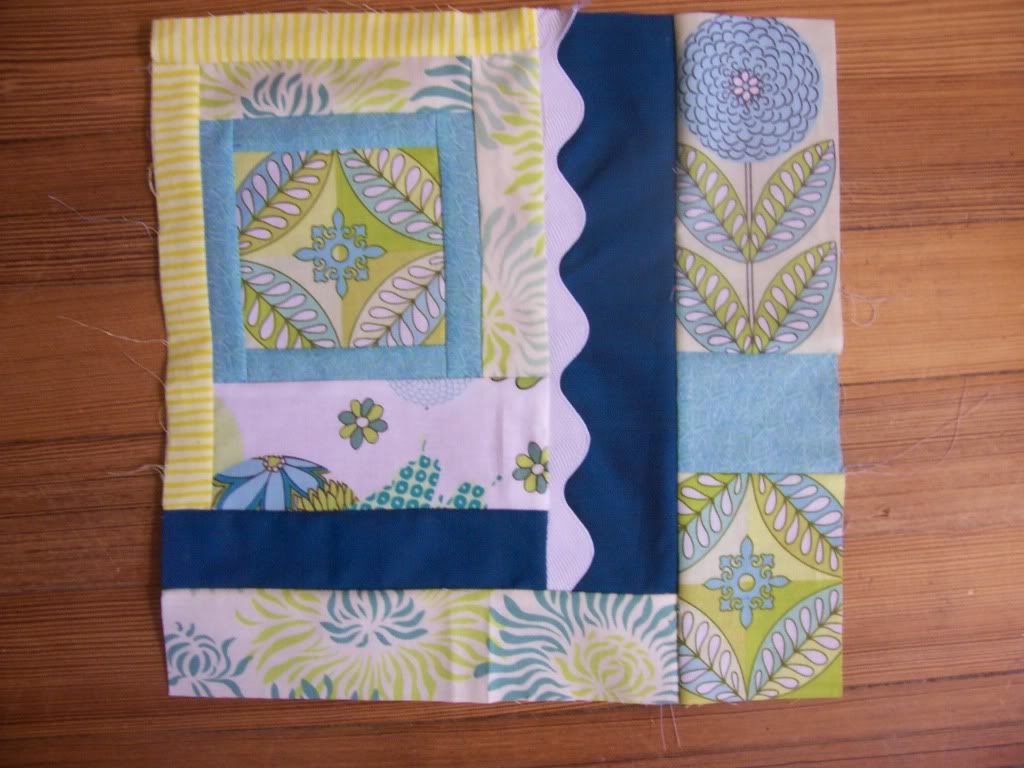 The second block posed much more of a problem. Rachael had mentioned that the butterfly fabric was her favorite, so I wanted to do something special with it. She had also mentioned that she loved the pink woodgrain I sent out with for
Live Piecefully
, so I wanted to work that in somehow. The block in my head excited me a bit more than its actualization does, but I've been assured that its not that bad, so I'm not going to wine about it anymore. I do like the placement of the ricrac, and I thik the little butterfly in the center is pretty cute.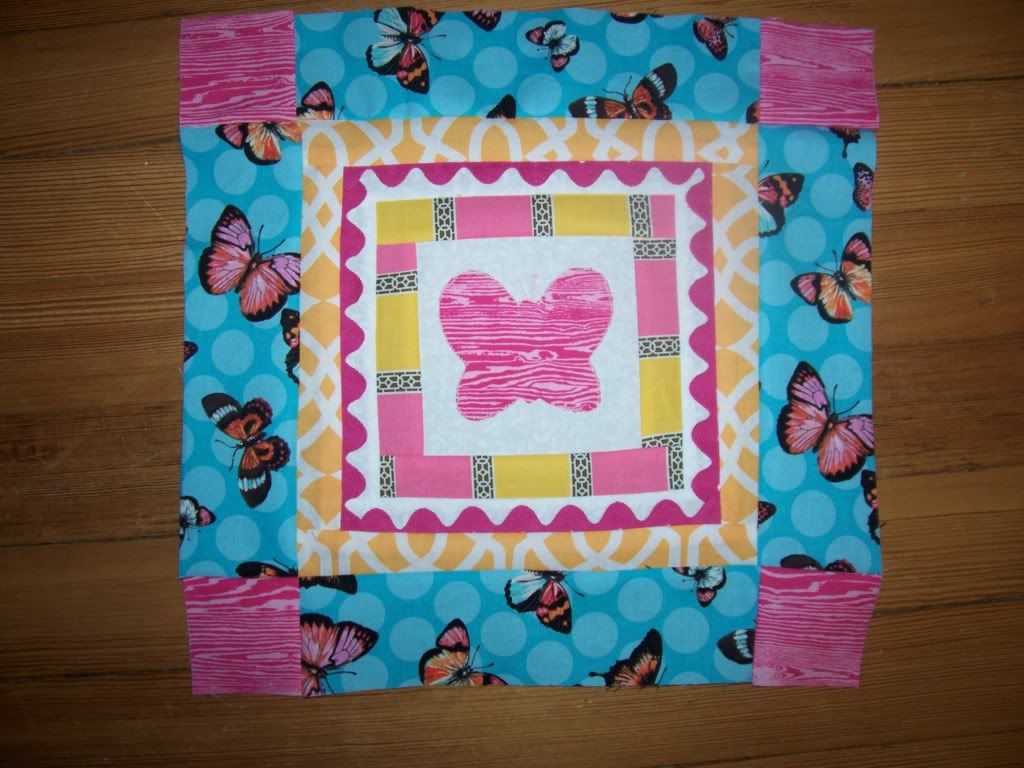 I'll be back moderately soon with my final June Blocks post!