June was my first month participating in three virtual quilting bees, and I found it so inspiring. Each block that I made presented a really interesting creative challenge. I had to present my creative vision through the filter of someone else's fabric choice and design limitations. Sometimes these limitations really push me out of my comfort zone and make me think a little differently. Some of my most creative work comes under limitations!
It was Mary's month at Live Piecefully Two and her fabrics really challenged me. I usually don't have too much trouble coming up with a design, but I mulled for a long time this month. Scraps of paper with half finished designs or scribbled out ideas were all over my room!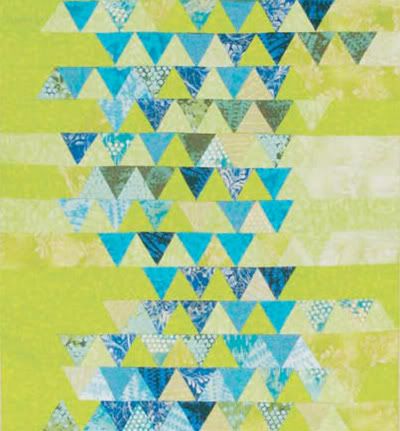 Finally though, I saw a picture of this quilt and knew that I had a winner. I decided to take advantage of the fact that many of the fabrics blended quite a bit, and use that quilt design to inspire my block.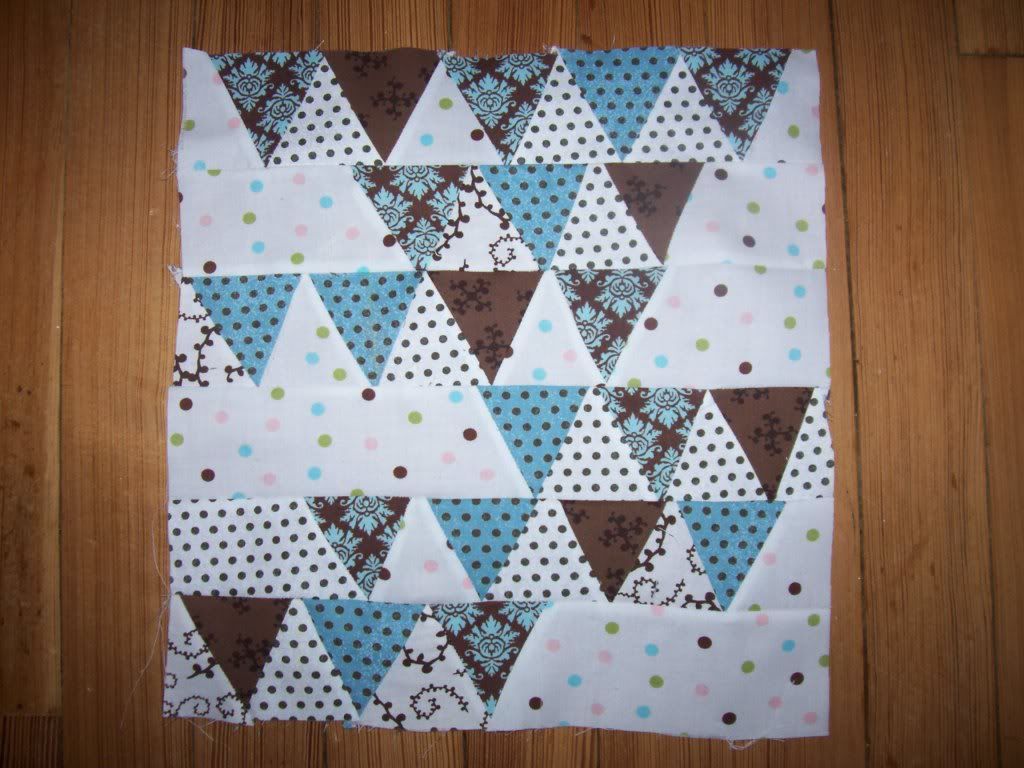 This is what I came up with. Triangles aren't my forte, but I LOVE this block. It came out exactly as I envisioned it.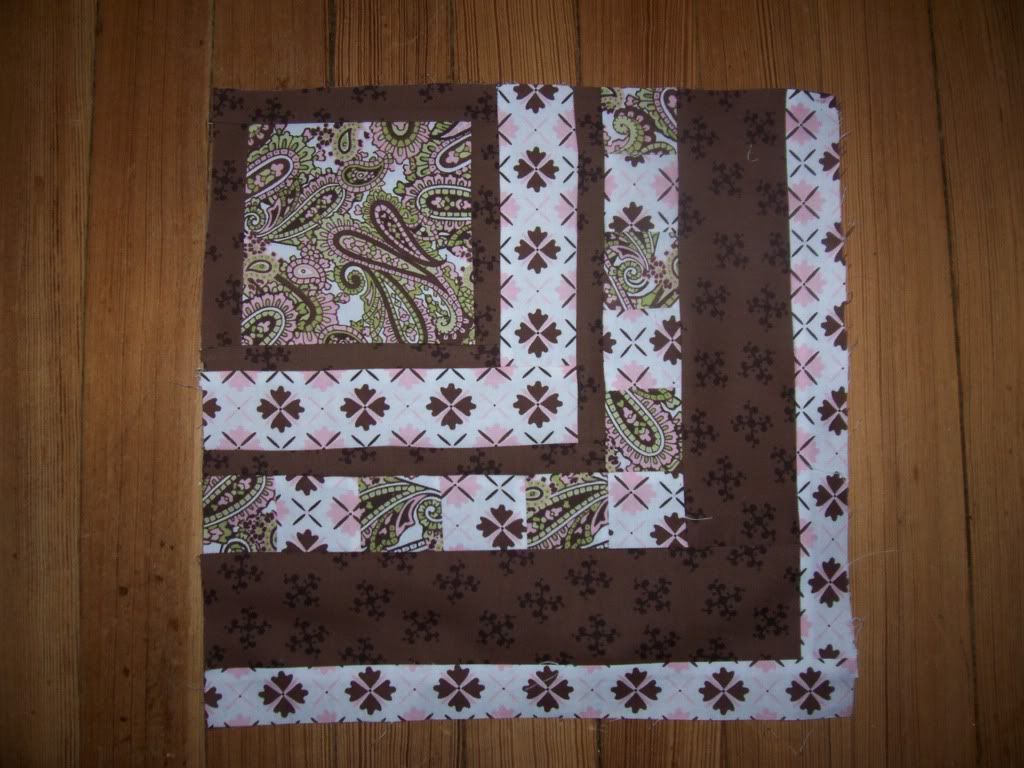 I used my leftover scraps to make this one. While the triangle block was meticulously planned, this one just grew organically. I wouldn't say its improv, but its improvizationally-inclined. I love it too. Eventually, this is going to grow into a quilt design.
I'll be back with "June Quilting Bee Blocks (Part 2)" early next week!