The craft fairy has been blessing me lately...
This adorable little creature's name is Mr. Man. My dear friend Sammy made him for me as a thank you gift. He's a rice bag; you stick him in the microwave for about 20 seconds, and voila! Instant heat pack, and it smells jasminish and amazing too. Only one thing about Mr. Man disturbs me: I have a pair of underwear that are made from EXACTLY the same fabric. I'm not sure what's wrong with that, but something is...
THEN, this little beauty came from my
Spring Swap
partner. Cat over at
Made by Maisie
really outdid herself. I love these little dolls. The workmanship is amazing, I am just in awe! Plus, she sent me an Australian quilting magazine all wrapped up with a little note. Could she get any sweeter? I'm afraid my swap item was quite inferior...hopefully Cat won't mind :(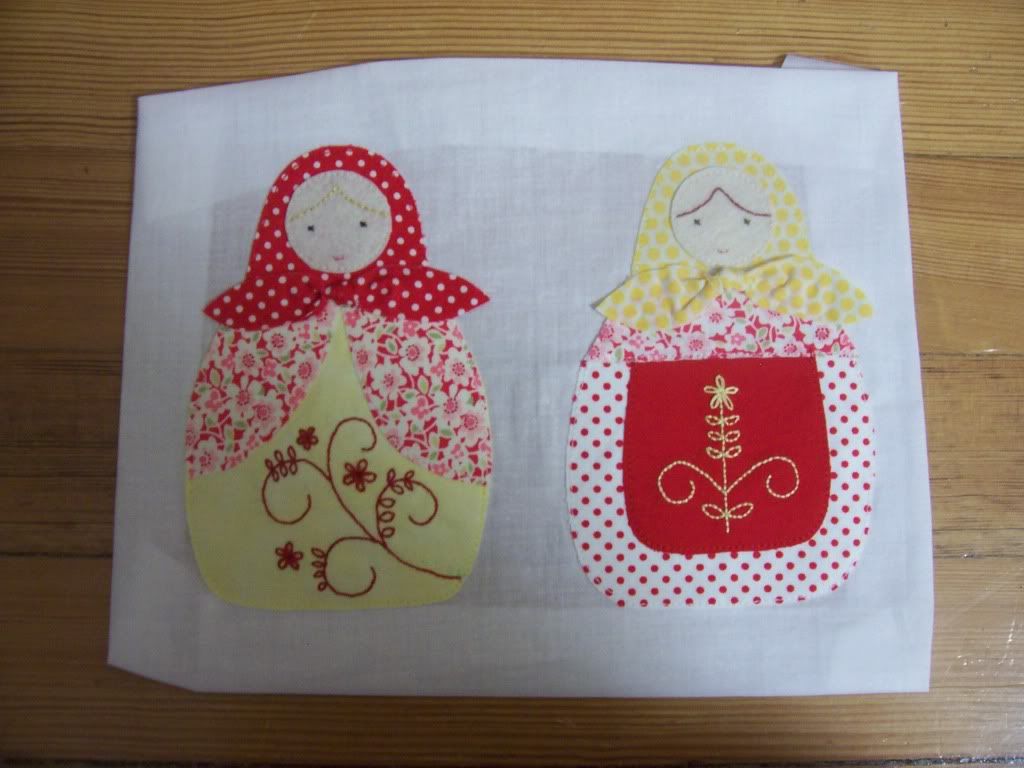 You should all be very, very jealous. I am one lucky ducky.