AT LAST!
This tutorial for the Strip Tease Bag has been in the works for so long. It is a relief to finally get it finished and published!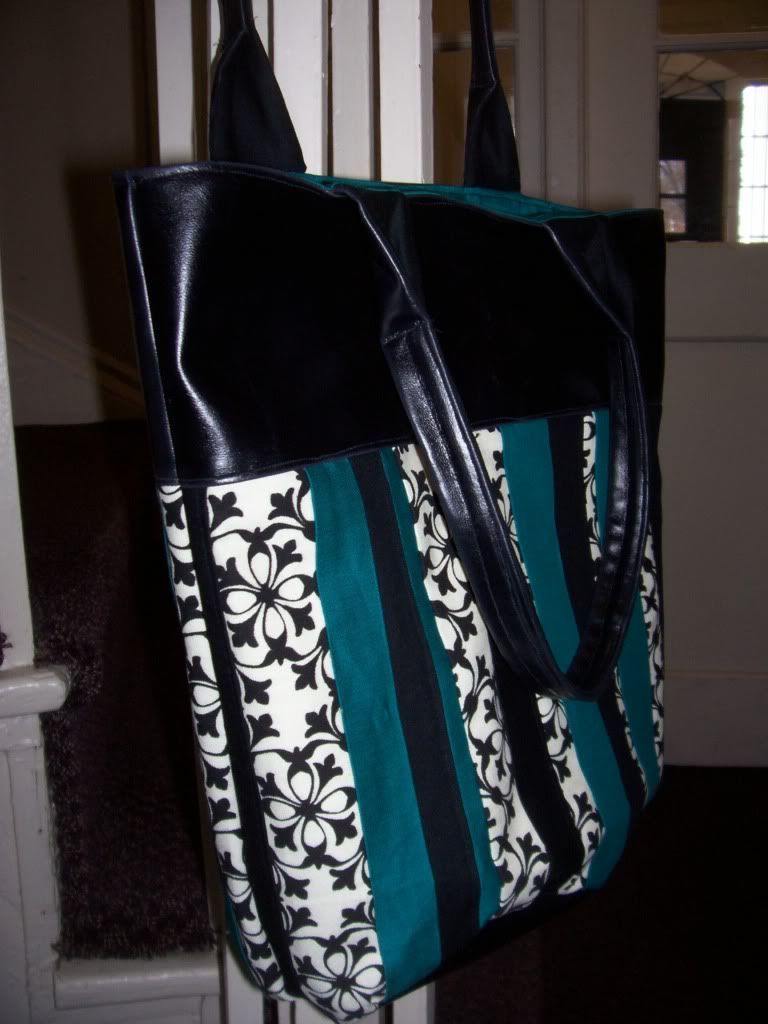 This is definitely my favorite bag to date. I used a round bottom of vinyl which not only looks cute, but is durable and water resistant. The new handle style is also a big plus. They are much stronger than my other designs.
Durable and darn cute...a pretty good combination in my opinion! Get the tutorial pdf
here
, and let me know what you think!
EDITED TO ADD: I have been told that some people are having trouble opening the file. It works for me, so I'm not really sure why that is happening. I'll try to figure it out, but in the meantime, if you can't open the download, email me at smithie09@gmail.com and I will send you the file.